The Magnificent Cheat of the Ill Prepared Actress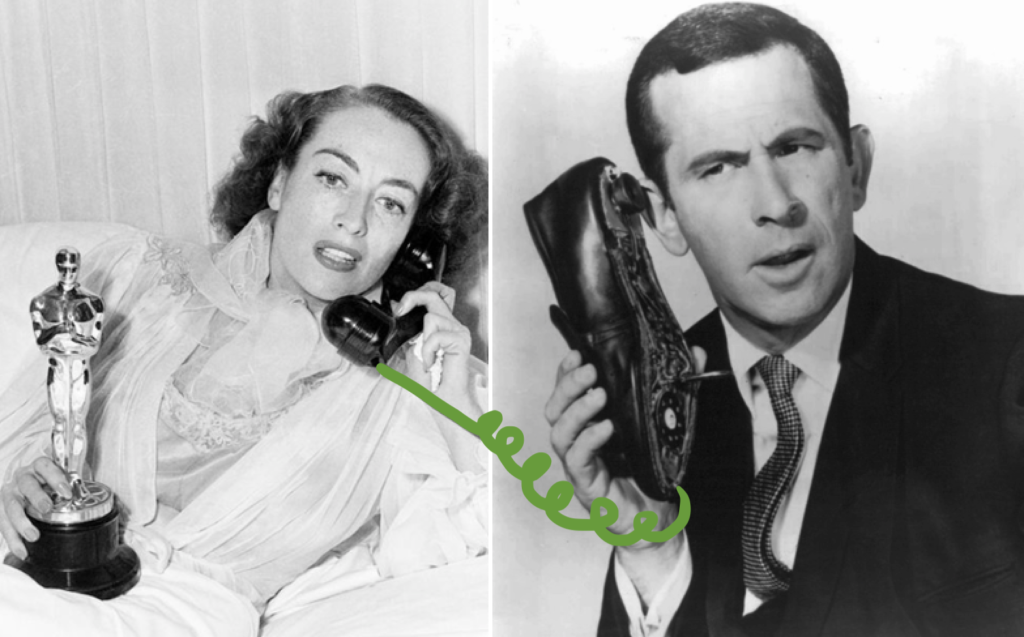 Typically a cheat in production world is visual, like faking one location for another, playing with an Actor's eyeline, or shooting day for night. My favorite cheat happened in secret, long ago.
A very established Actress came to set but forgot her glasses. "I'm blind as a bat." She and I spent quite some time going over her scene – 2 pages of a phone call, with her character doing most of the talking. Her version of the lines weren't close enough. These Writers placed clues (not shared with us) into their scripts and wanted the dialogue delivered as written.
Picture's up. Props handed me a cell phone so I could read the other side of the conversation to our Actress through the phone instead of screaming them out. I was moved away from set for sound. Our Actress dashed over and asked me to read HER lines instead of the ones she was supposed to respond to. A couple takes in a couple sizes and we were done. High five!
This was the only time she wasn't right on the nose that I saw, and it was kind of fun to sneak through the scene this way. Now a friend comes home from working on a show out of town with a big name Actor, who wore a hidden earpiece and brought his own guy dedicated to feeding him his lines. Is that a cheat? It kinda sounds more like a lie.