Guest Blog by the Fabulous Michelle Cohen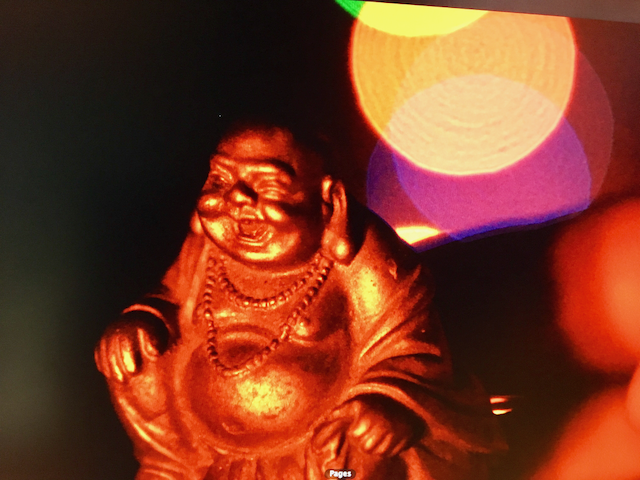 After years of questioning my instincts, fighting them and not following through (usually to my own detriment), I have finally been handed enough proof in my life that it is usually wiser to trust those feelings.
Here is a tale of what happened when, despite my doubts and fears, I listened to my inner guidance and found myself swiftly whisked across the country to LA – with meetings at CAA, UTA and ICM for my movie…
Emails kept popping up about a film networking opportunity in downtown NYC. Being from the theater, new to film, and not a comfortable partygoer…I promptly deleted all three of them. When the 4th message came in, I finally realized I HAD to go. By then I had at least learned how messages are not that insistent unless there is a reason. So I replied with a sigh, 'yes.'
But a few days before the event, I came down with such a horrible cold that during a coughing fit I burst a blood vessel in my eye. Aye yai yai! Now I sounded and looked like Quasimodo and figured, cool, don't have to go.
And what came was such a loud, resounding, YOU ARE GOING NO MATTER WHAT message in my gut, I became more nervous to ignore the advice than to attend the event. So, resisting the temptation to don a pirate's eye patch, I made my way to the party and hoped for the best.
In moments I was approached by a woman who introduced herself as "Tequila" (not kidding). She was so taken by me that, without my knowledge, she went around the room telling everyone about my screenplay. I found myself at the center of attention without having to say or do anything. Without even moving – everybody came to me. Including the "suit" which is really the one person you want seeking you out.
Not only was he intrigued, he asked if I was going to AFM in Santa Monica. Again, theatre person, no clue what he was talking about. He explained that it's a huge film market event. Next week. Next week? I needed to get on a plane and be there and he would personally introduce me to everyone I needed to get my movie made.
What?!!
Back home I checked him out and sure enough he was legit. Wise advisors in my circle said that it was nearly impossible to get into this organization without that kind of support so I should absolutely find my way there.
No, impossible for this to happen! But my instincts continued to reassure me that this could be easy if I let it be. Sure enough, my parents had frequent flyer miles they kindly shared, and my sister and brother-in-law, living in LA at the time, offered to put me up. In spite of my apprehension, next thing I knew I was in Santa Monica. The "suit" was true to his word, already waiting with people prepped to meet me. It was a whirlwind experience but within the week I had lined up a distributer, producer and investor interest!!!!!
And within the month, I found myself in the offices of the highest agencies in Hollywood, each of them trying to get me to choose to work with them!
Now I am very aware, this is not the norm. But what if we truly listen to our instincts even when they seem highly improbable, could it be more commonplace? For while I certainly resisted from my personal comfort level, when I followed through – it brought me to an inconceivable amount of opportunities.
Michelle Cohen is a producer, writer, director, performer & intuitive coach moving seamlessly from the entertainment industry to the written word to the invisible world. Her many talents have been featured on CNN, Good Morning America, MTV, NPR's "All Things Considered", and in People Magazine, Entertainment Weekly, The Chicago Tribune, and The Washington Post.
For more info visit her website: www.michellecohen1.com